Regular price
HKD746.00
Sale price
HKD671.00
Unit price
per
Discount
Sold out
Statistically one of the best eSignature and Contract Lifecycle Management solutions at its price range.

Please contact us for 1-month free trial.
Warranty & Shipping Information
Authorized Products.  Web support from HelloSign.
Typical delivery time (online delivery):  0-2 business days.

Product Highlights
With Multi-teams, you can create multiple teams, each with its own admin, under one HelloSign account.
Multi-teams are available as a paid add-on for Premium plans.
Multi-teams are structured in a hierarchy, with admins managing different levels of permissions.
Each team has its own group of users, who won't be able to see other teams' documents or information, and their own admins, who have increased abilities on their team.  Admins can also see all the documents associated with their team.
Click here to learn more about multi-team roles.
An account can have up to three levels of teams, with a total of 50 teams. This diagram illustrates the outline of a simple team structure.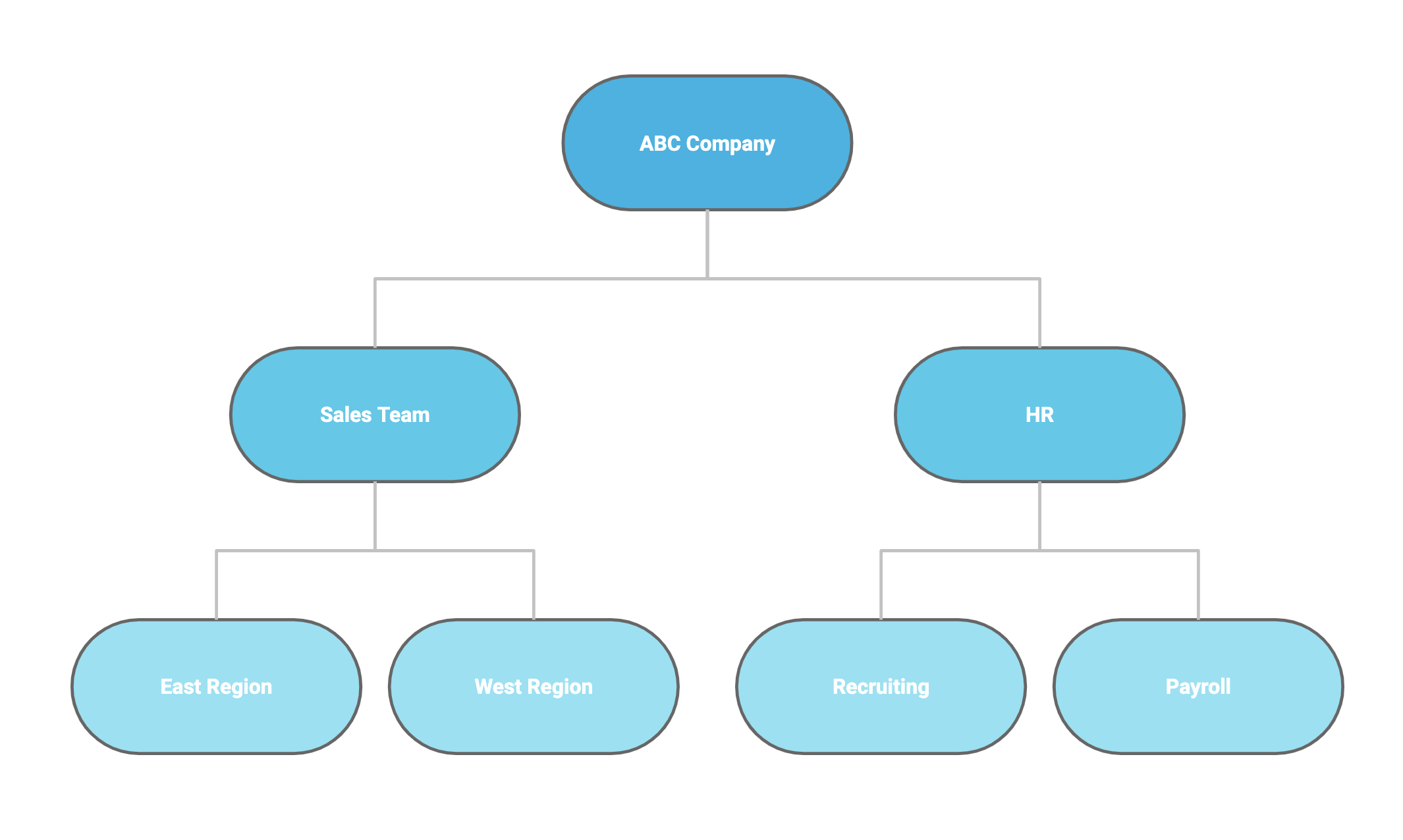 The admins in the 'Org Team' will have complete admin power for the whole account. These admins will be able to add and remove users from any team as well as see all documents within the account. The 'Org Team' admins will also have management over the teams as a whole; they're able to add, move or remove any team from the account.
In addition to the abilities listed above, the Org Team admin and team manager will be able to manage team settings for the entire account. This includes uploading a company logo, creating an email signature, and setting a standard URL to direct signers after they have completed their documents.
More Information
Please watch the official or review video(s) at the top for more.
The listed price is per license.

Please contact us for adding add-on options before purchasing as you may not be able to adjust your order or get a refund after purchasing.
Safety / Limitations / Requirements
Multi-teams are available as a paid add-on for Premium plans.
Payment Methods

Currency accepted:

HKD, USD, CNY, EUR, JPY, SGD

Deposit payment (Hong Kong only):

- For self-pick-up at selected MTR stations, minimum 10% deposit is required for order less than HK$3500 self-pick-up. Just select non-credit-card payment at checkout.

- Other self pick-up points require full payment beforehand.

Special payment methods (Hong Kong & China only):

- FPS / Bank Wire Transfer (HKD)

- Unionpay / Alipay / WeChat Pay / BoC Pay (HKD & CNY)

- PayMe / Octopus Payment / Tap & Go (HKD)

- Atome (+3% processing fee, Hong Kong only, by 3 monthly installments)

General payment methods (anywhere):

- Credit card: Visa / MasterCard / Unionpay / Shop Pay / Apple Pay / Google Pay (USD, EUR, JPY, HKD, CNY, SGD)

- Bank Wire Transfer (HKD, CNY, USD, EUR, JPY, SGD)

- Payoneer (USD, EUR, JPY)

Special payment methods (Europe only):

- SEPA (EUR)
Self-Pickup & Delivery Options

Self pick-up options (Hong Kong, free shipping):

- Self-pickup points in Central

- Selected MTR stations

Delivery options (Hong Kong, +shipping fee):

- Standard express (fee calculated at checkout automatically)

- Urgent delivery (certain products only, please contact us for fee estimate)

Delivery options (outside Hong Kong):

- Shipping fee is calculated at checkout automatically (please contact us if not available)

- Customs may charge you tax/duty (except Macao)

- For Taiwan, real name authentication at EZ Way app is required
Share
View full details